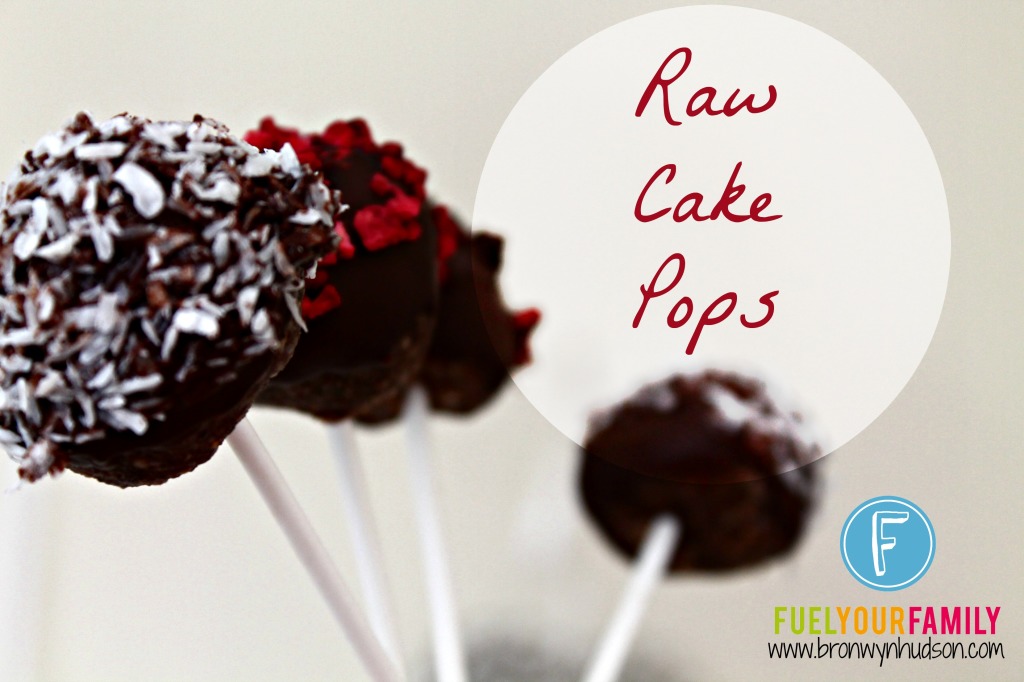 Now that school has started, the children are busy with social invitations and birthday parties.  It is so lovely that so many people are welcoming of us and the kids, and making us feel such a part of our new village.
For me that means that preparing food for the children to take along. When you have children with allergies and food sensitivities it is very rare to be invited anywhere that you don't need to take your own food.  I like to take a platter to share with everyone – usually with vegetable sticks and hummus, or fruit kebabs – so that I know there is something on the table that is suitable for everyone.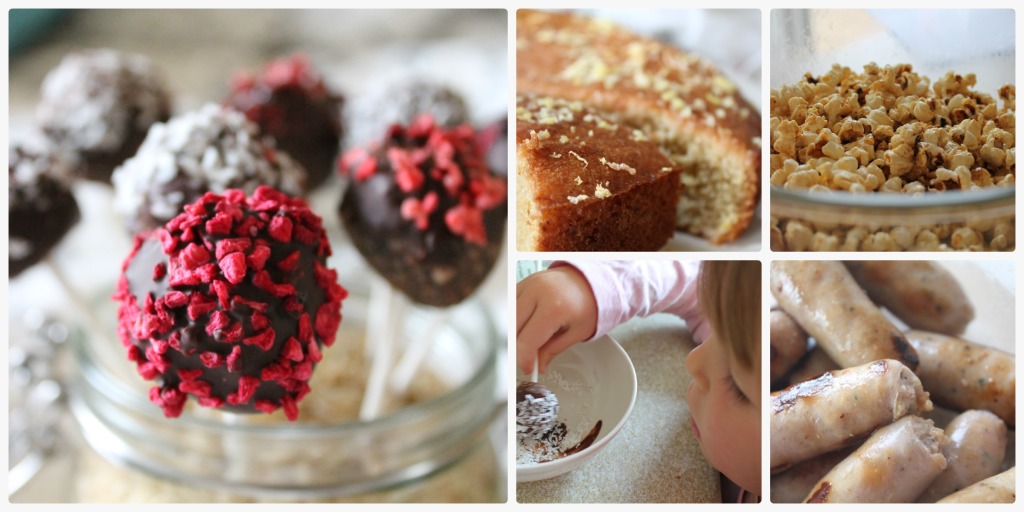 I also like to make some special food, as I don't believe it can be easy for the older two children to go to party after party and not be able to eat the cake.
For a birthday party this weekend I made:
a couple of platters to share with hummus, carrots, cucumber, celery, and cherry tomatoes;
a big batch of popcorn, with some melted butter, rice malt syrup and cinnamon mixed through while it was still warm;
some cute little organic sausages;
a gluten-free lemon drizzle cake;
and whipped up some raw cake pops.
These are so simple to make, especially if you have some bliss balls already made up in the freezer (a staple in my freezer).  What I love is that I can make up just a few at a time as and when required for a 'safe' party lunchbox, and if I have bliss balls in the freezer ready to go these only take a few minutes to make.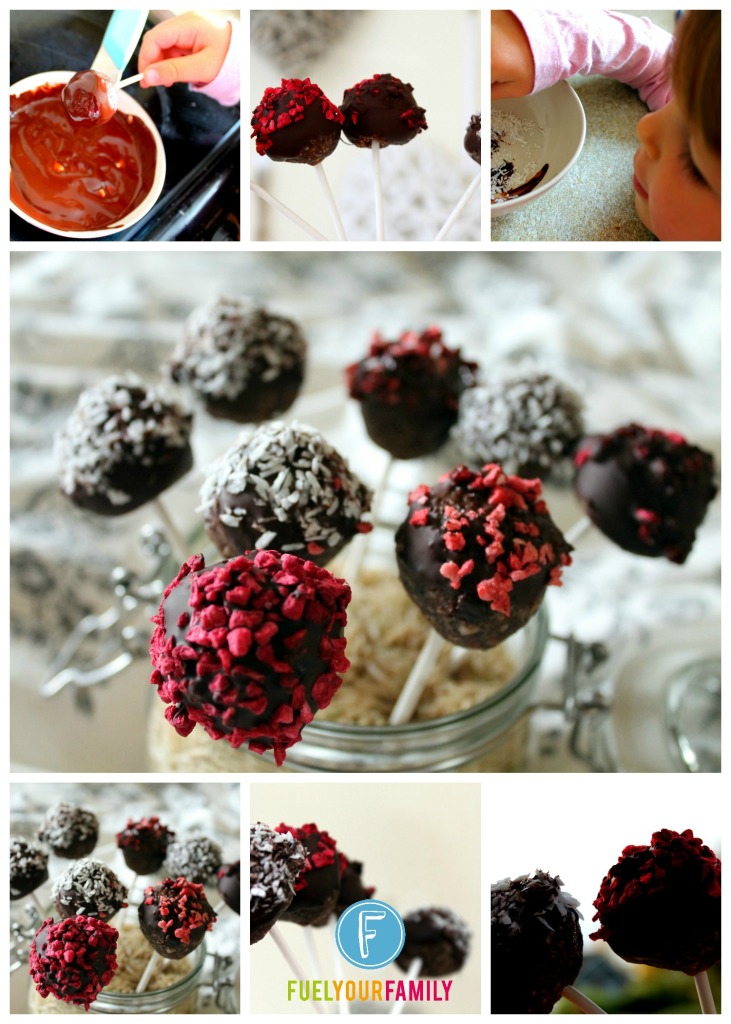 The kids really love getting involved in this, and of course licking the extra chocolate out of the bowl at the end (if I don't get to it first)!  You can use a good quality dark chocolate or make my Nourishing Raw Chocolate.
I like to switch out nuts for seeds in any bliss balls that I take to birthday parties, as there is invariably someone with a nut allergy there.  I used the Protein Seeded Balls from the last season Wholefood Reboot for mine this weekend, but seriously any recipe will work.  Perfect bliss ball recipes to use include:
Raw Cake Pops
These raw 'cake' pops are a simple party idea, that look stunning and taste even better! Use your favourite bliss ball recipe.
Author:
Bronwyn Hudson - Fuel Your Family
Ingredients
bliss balls (your favourite recipe - see links above)
chocolate - use a good quality dark chocolate, or make my Nourishing Raw Chocolate
desiccated coconut
freeze dried berries
cake pop sticks
Method
If you have your bliss balls pre-made in the freezer, simply remove the number you require and leave them to soften for 3-4 minutes.
If you have just made your bliss balls from scratch, put them in the fridge or freezer to firm up.
Make a small batch of Nourishing Raw Chocolate, or in a double boiler gently melt the required amount of dark chocolate to coat your bliss balls.
Gently insert a cake pop stick into each ball. The balls should be firm enough that the remain stable on the stick.
Roll each ball in melted chocolate, holding it by the stick. The kids love doing this part!
Roll each chocolate-coated ball in your desired topping - desiccated coconut or freeze dried berries both work well.
The chocolate should set quite fast due to the cold of the ball.