Christmas rolls around so fast each year.  This time last year we were enjoying holidaying in our little bach in a small coastal part of New Zealand, and moving to the UK with our family wasn't even being discussed.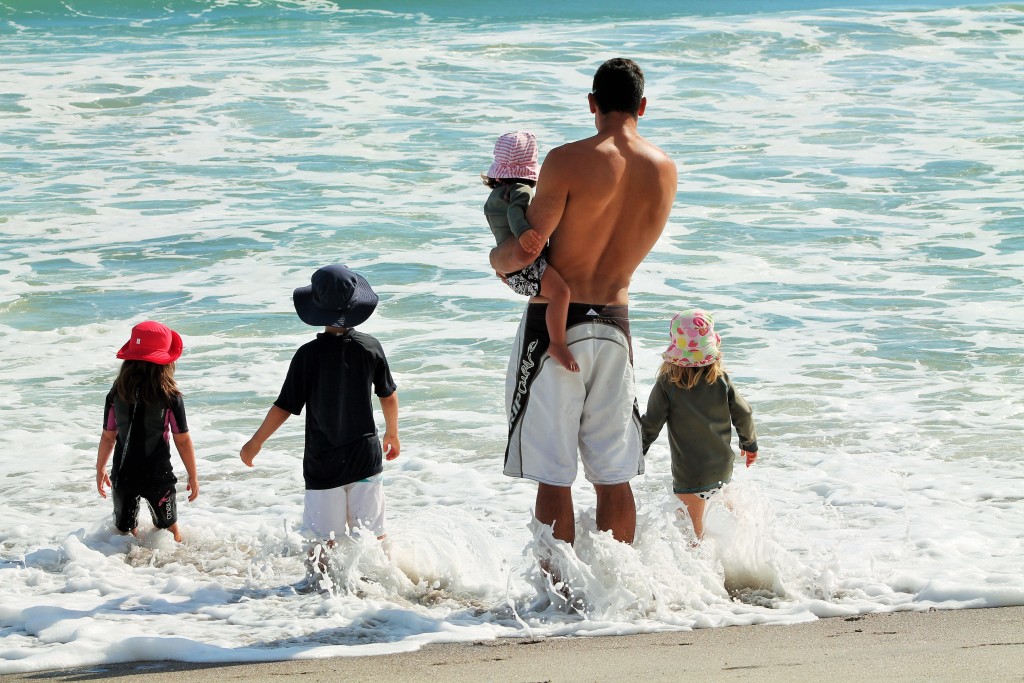 Fast-forward a year, and we have been living a small English village for 6 months, the children are well-established in a new school, and we were loving the winter lead-up to Christmas.  I think almost everyone would agree that Christmas just feels right in winter.  Almost every Christmas image includes cold, snowy, wintry scenes and Christmas lights.  In New Zealand we had a couple of times transferred sleeping children to the car to take them for a tour of the Christmas lights at around 10pm when it was finally dark enough to see them.  This year we were walking home from school in the dark, seeing Christmas lights!
December was full of visits to Christmas markets, touring local villages to view the amazing lights, mulled wine and Christmas mince pies, lantern parades, even reindeer petting.

And of course Schnizel our cheeky scout elf made an appearance.

Christmas (in the summer or winter) is a time that so easily gets overtaken with commercialism, and most families feel the pinch financially at this time of the year.  We certainly spent a lot more than usual on food (I just can't help myself, December I was in the kitchen non-stop making special meals and treats, as well as splashing out on an organic turkey to share with friends on Christmas day).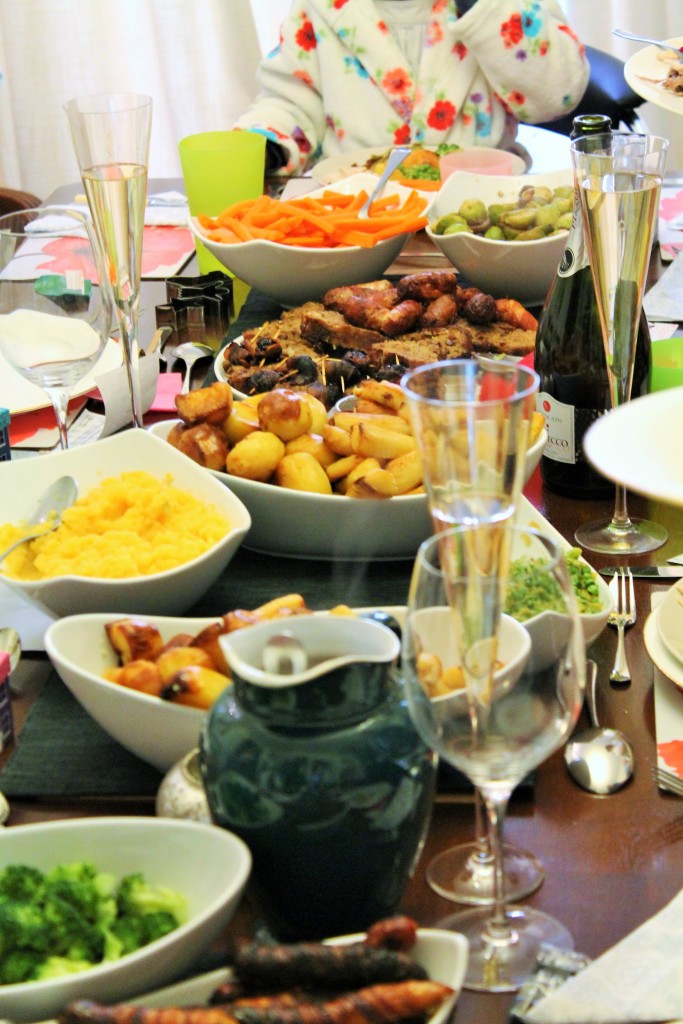 When it came to presents for the kids though, we have never been big spenders.  We have always put the focus on traditions – ones that aren't expensive – rather than the presents.  The kids always expect a banana and a bottle of water from Santa, along with a Christmas decoration to join their own personal collection that they will take when they leave home.  They would be more upset at those things missing than they would be at the omission of expensive presents.  So Santa just delivers a few other little bits and pieces and everyone is very happy.
When it comes to presents from us, we tend to give them something useful. Often something they were going to need anyway.  And not always new…I think nothing at all of giving my children something second-hand – or even better homemade – as their Christmas present, and it certainly fits with our aim to live more sustainably.  This year we made great use of the Facebook "Things for sale in…." to get each child something little, and decided to make our main Christmas present from us to the family an 'experience' rather than a 'thing'.
Do any of you other parents feel like time is just going too fast, your kids are growing up more each time you blink?  We certainly notice it, and it helps remind me to be living in the present.  My mother has 5 children, and we live all around the world.  She often says to me 'just you wait' with reference to the fact that before I know it that could well be me, with my children spread across the world.
While that would have its benefits (world tour with no accommodation costs?), I use it as a reminder that what we have as a family at this stage of our lives is very special.  At the moment our holidays are whole family holidays, and a real opportunity to bond, connect and create amazing memories.
Hence the Christmas present to our kids this year.  Creating memories rather than collecting things.  Several months ago we made plans to meet up with some fab friends from New Zealand who were going to be passing through Paris on their family holiday. Driving to Paris for a few nights is not exactly an option when you live in New Zealand, but it is an option for us right now.  *pinching myself – still can't believe that *.  We chose at the time of booking to make this the Christmas present for the family, so didn't tell the kids until Christmas day (we gave them a kid's guide book to Paris to open, and they had to work out the relevance of it).  When my parents asked for ideas for a Christmas present this year I suggested they could get the kids the tickets for a Hop On Hop Off tour of Paris – something we were likely to do one of our days there anyway.  It was a great way to have the grandparents feel to us more involved in our adventure, from the other side of the world.
Now a trip to Paris is not exactly free, and nor is it the norm for us.  And my darling children – nor will it be the norm moving forward.  Just clearing that up now!  However, family holidays, time spent together, experiences and opportunities to connect – this will continue to be the way we roll. 

The best we can do is give our children the gift of us, the gift of time, the gift of presence. The gift of memories and experiences.  The best gifts of all! (and they don't require more storage space…!)
If the idea of giving less presents and more presence speaks to you, you will find it is easier than you think to make it a reality. Start by getting clear on your vision and priorities for your family life, and then it is easier to get others on board (I'm thinking kids, hubby…).
Need help feeling connected with yourself and getting clear on your goals? Fuel 28 is about so much more than just food.  Join me along with a bunch of other incredible ladies this February.  Want to know more?  You can read more here, or make a time to have a chat with me about your personal goals for you and your family and learn how we can work together to make them a  reality.