Two Ingredient Coconut Ice
This recipe for coconut ice with just two ingredients is so simple to make, and so delicious! The kids love getting one in their lunchbox, and I am happy to give them one, for a boost of good fats and no added sugar.  It is the perfect addition to a Valentine's Day themed lunchbox!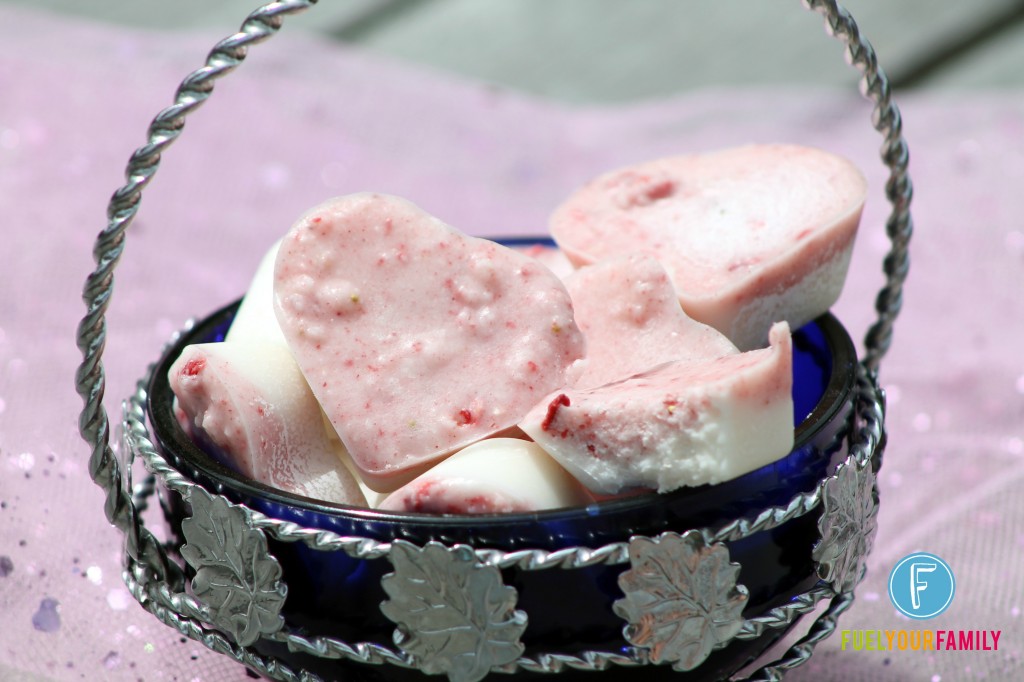 In August our second child turned 5.  Turning five is a real milestone birthday, as in New Zealand children often start school on the day of their 5th birthday.  Even if that is a Thursday mid way through the term.  Crazy huh!
When this little miss had her birthday party we decided that we didn't see the point in taking a step backwards with all the work we were doing on our gut health at that stage by providing your typical party food.  So instead we set about providing nourishing party food, that still looked girly, pink and fun!
This entire party contained no dairy, no gluten, no refined sugar, and look at it:
Homemade marshmellow, cupcakes with kumara (sweet potato) frosting coloured with beetroot juice, veggie platter with dip, fruit platter, popcorn, truffles and of course cake: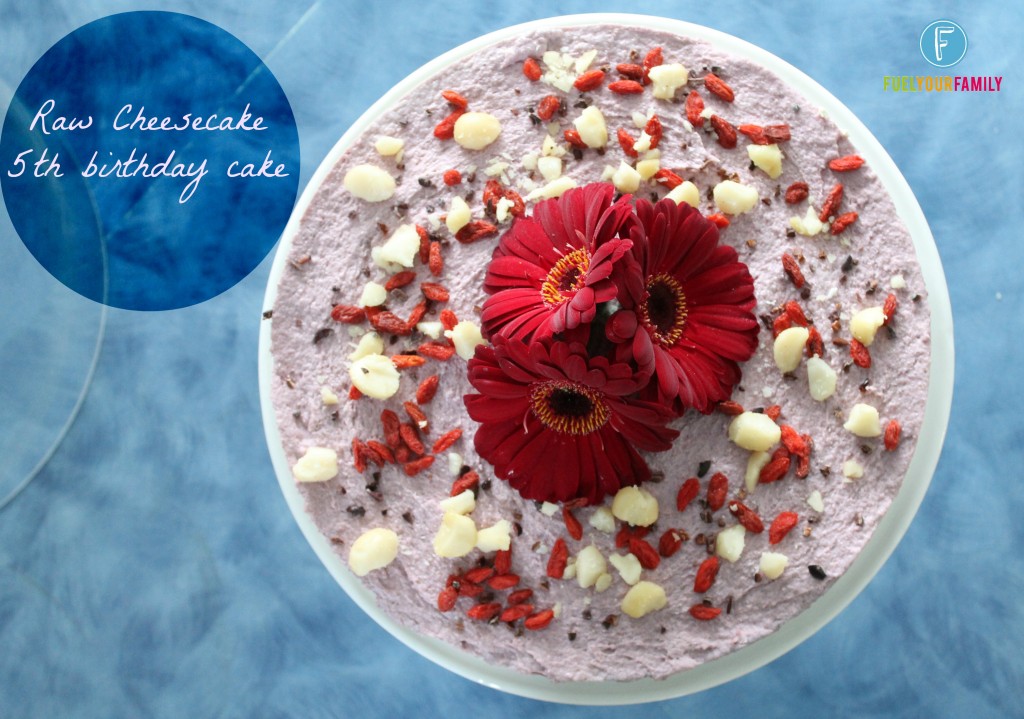 This raw cheesecake was the birthday cake, and little miss 5 was very definite on how she wanted her cake to look, right down to the flowers, macadamia nuts and goji berries (I added the cacao nibs)!
I devised this super simple coconut ice recipe for the party, and it was such a success that we have made it many times since.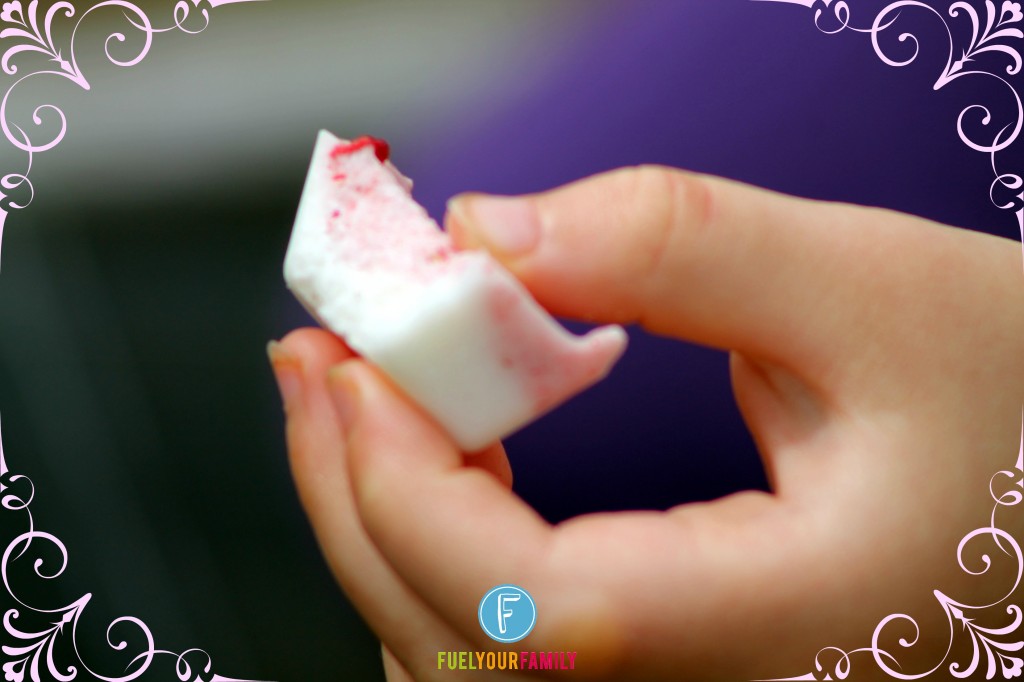 You do need a food processor or high-speed blender for this.  The trick is to stop before you have made coconut butter – you want it to set firm and still have texture.

Coconut Ice recipe - Two Ingredients!
A simple recipe using just two ingredients that is my healthy take on a kiwi favourite.
Author:
Bronwyn Hudson - Fuel Your Family
Recipe type:
Snacks; Children; Lunchbox; Party Food
Ingredients
2-3 cups of desiccated coconut
1 T freeze dried strawberries (I used Fresh As brand)
You will also need a food processor or high-speed blender
Method
Place the desiccated coconut in the food processor and process until just before getting runny. You will need to stop and scrape down the edges several times.
Spoon half the mixture out in to molds.
Place in the fridge or freezer to firm up while you do the next step.
Add the freeze dried strawberries to the food processor and pulse to combine with the remaining coconut mixture.
Spoon the pink layer on top of the white in the molds and place them back in the fridge to set.
Store in the fridge.