Well here I am. Off on my own, boarded the plane and set to go. I know many Mum's dream of having some time on their own, and heading off for some winter sun on their own sounds like complete bliss. And I am certainly an advocate of mums deserving time to themselves. So it took my by surprise just now hard it was to say goodbye to the five most precious things in my universe and go through those security gates this morning.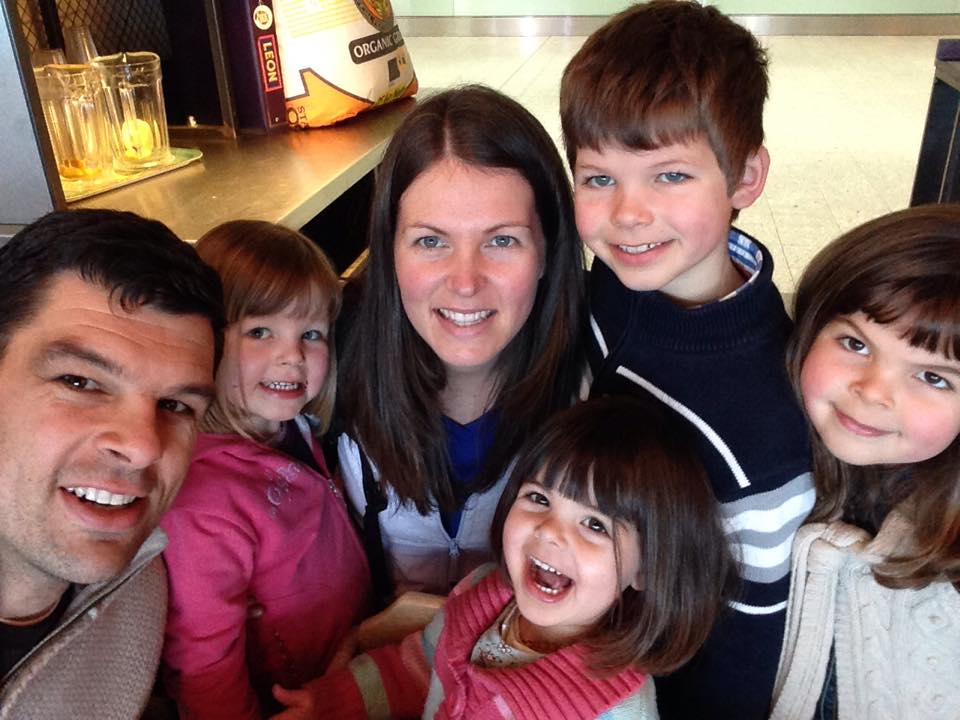 I am Melbourne-bound, away for 8 days, including 24 hours flight time each way. Off to celebrate my little brothers wedding to a lovely chick-a-dee who I will be very proud to call my sister-in-law. I am also super excited to be seeing my family. I am one of five children, and we are based around the globe (UK, Auckland, Melbourne, New York and Seattle). As you can imagine it is quite rare for us to all be together.
I am, of course, also looking forward to doing things to my own schedule for a couple of days. It is in these times of uninterrupted thought (most probably call it day dreaming) that my most creative ideas come from, and already just a couple of hours in I have had an idea for a fabulous new exciting something. I can't wait to develop the ideas a little further and then share them with you.
I have to say it does feel incredibly strange not having little people asking me to pick things up for them, tell me about their sore legs and their hungry tummies. I think in the departure lounge I turned my head to several other people's children crying before I remembered that I am travelling solo. Alone. Just me. How odd.  Hubby however is not solo: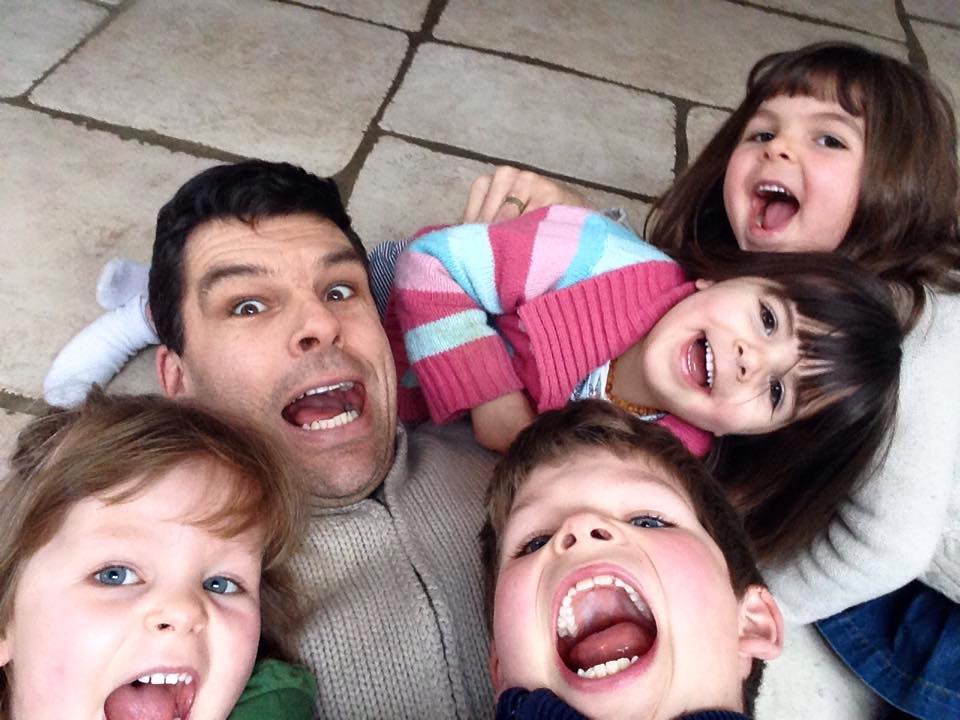 I found myself making a decision between ignoring the crying babies, and being drawn to helping. I settled with the happy medium of giving the mum an empathetic smile, and offer of help, and then continuing on my way. Solo.
I am extremely grateful that I have an amazingly capable husband, that I can leave four young children in his capable hands. The cost and logistics of us all going is just too prohibitive, even though they would all love to be part of the special day.
Although this is for me the longest time I have spent away from my babies, and the furthest I have been (can't really get much further apart than UK and Australia), many mums and dads spend time away from their children for work or leisure. So I thought I would share with you some of the things I have done to make it easier for the children (or perhaps make it easier for me).
7 suggestions to help make a parent going away easier:
Create a countdown chart. It doesn't have to be anything flash, just a piece of paper with numbers counting down will suffice. The perception of time is difficult for children. This gives them a visual to refer to, and each day they can cross off the current day to help keep track of time getting closer to your return.
Book a time for your next communication. It isn't enough for young children to say that you will talk to them when you get there. This is especially true for long journeys. For example I waved goodbye on Sunday morning at the security check, and it will be Monday after dinner before I will talk to the kids (they will already be at school when I arrive in Melbourne. This also makes it easier for the person at the other end to create time for talking when you have agreed to be available. On each Skype call, set the approximate timing of the next communication. Breaking the time you are away down into these small chucks makes it more manageable.
Give each child a special age-appropriate helpful task to do while you are gone. Although my kids have their jobs to do anyway, we all like to feel useful, and this extra sense of purpose that goes along with being a real contributor to the family puts a positive spin on the time.
Leaving the kids notes.  I love occasionally sending little notes in the kids lunch boxes, so I have left a small pile of notes for hubby to pop in their lunch boxes several days when I am gone.  You can find many lunchbox note templates online, I love these but there are plenty of other gorgeous ones around.  The cutest thing was when I went to get out my trail mix on the plane and found a gorgeous note from my hubby to me!
Recording Skype messages.  These could be reading bedtime stories or just leaving little messages to them.  The children can then replay them over and over.
Goodnights.  As part of their bedtime routine the kids can record messages to the absent parent.
Set up a hug/snuggle transporter.  In this case it is Daddy.  Don't know how a snuggle transporter works?  Well it goes like this.  Child would like a hug from absent parent.  They cuddle present parent, who transports the hug to absent parent.  Absent parent receives hug, and sends hug back to child, through present parent.  The best thing is that the snuggle transporter work across continents.
All my love to my five precious people, may you be kept safe and well until my return.
Love Mummy x
---
Need help feeling connected with yourself and getting clear on your goals? Fuel 28 is about so much more than just food.  Join me along with a bunch of other incredible ladies this February.  Want to know more?  You can read more here, or make a time to have a chat with me about your personal goals for you and your family and learn how we can work together to make them a  reality.